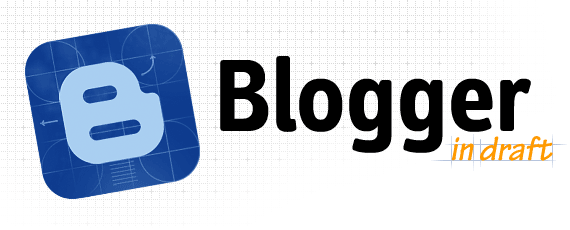 Blogger is in the process of upgrading its blog functions.
extracts as written in draft version.
Blogger in draft is a special version of Blogger where we try out new features before releasing them to everyone. Think of it as our sandbox, or laboratory, or just "Blogger + new things." By taking your feedback and looking at what works and what doesn't, we'll be able to make features that much better when releasing them to everyone.
How can I use Blogger in draft? How can I stop using Blogger in draft?
To try out Blogger in draft, just go to http://draft.blogger.com/ and log in. If you want to stop using it and go back to "normal" Blogger, simply log in to http://www.blogger.com/ instead. Your blogs and posts are the same regardless of whether you use Blogger in draft or regular Blogger. The only difference is what you see in the interface
new tools are introduced for example -
1. New Post Editor
2. Webmaster Tools
3. Star Ratings
4. Import / Export
5. Embedded Comment Form
6. Posting Gadget
7. New Dashboard
8. Google Gadgets
9. Search Box
Among Recent Comments received :
*The Edit HTML tab no longer has the toolbar (add images, bold, blockquote, etc.). I HOPE this is temporary!
*Error when exporting..."The feed specified by http://draft.blogger.com/feeds/1566557705611406621/archive is not enabled"
*In the export file in comments, email addresses for Blogger profiles are being exposed in the email tag, even when the profile is hidden and/or the email addy is set to be not shown, instead of the noreply@blogger.com placeholder.I suspect that's not the desired behavior.
*The addthis bookmark still don't work when my 30th June(the one posted with the new editor) is the first post displayed or in its own page.
*I'm sorry but there's no way I'm adding the Blog List template. I don't have time to manually type in every single blog link. Can you please give us the option to "select all" without having to type in all our fave blogs? I'm sure some people have hundreds of sites. Thanks!
*Very weird, my addthis bookmark button comes back after I used the old editor to post a new post. However, the extra spacing is still here.
*Hi There was 5 sizes of text now there are only 4 and the normal size is no longer normalCan you bring it back please ?
*On images: Pics aren't centered properly, and they're missing borders.I like the multi-upload function better than the old one. Also like the resize-bar. Good additions.
*No idea what made it finally work, but I put the span class=fullpost back in, and it worked perfectly!If you did something, thanks. If not, who is messing with me?
*Verification image don't show in Firefox 3.
************************************************************
don't wait any longer, try out out Draftstage :http://draft.blogger.com/